SOLD OUT - Contact Loren to be placed on the waitlist
I can honestly say that there is nothing more moving and exciting for me than seeing a total solar eclipse. Immediately after seeing my first one I was determined to see as many eclipses as I could. The next total eclipse crosses America on Monday, April 8, 2024. It comes with 30 miles of my house in Vermont but I want to make sure the sky is clear and that isn't overly likely in April in Vermont. So I'm going to the dryness of Texas and I hope you can join me and fellow professional photographer Brian Horton for this special event. I've photographed total solar eclipses in Oregon and Chile and I am extremely excited to shoot another one.

A total solar eclipse happens when the moon moves in front of the sun and totally blocks it. When I saw my first one, I wasn't too impressed as the moon was slowly moving in front of the sun. It took a little more than an hour and was OK, but I wasn't sure that it was worth all the hype. Then totality hit. The light became a unique color, the air cooled, the birds went silent and it hit me. It only lasted a couple of minutes but it was something special. It is hard to explain and the photos don't do it justice.

Photographing a total solar eclipse is a bit tricky, you must have a solar filter before and after totality. You can't use regular neutral density filters, they aren't strong enough and can burn your eyes and your camera's sensor. You can buy expensive solar filters, which you won't use very often, or you can make your own. I'll provide everything we need to make our own filters, we'll have a little crafting session at the hotel on Sunday morning.


Totality lasts 3 minutes and 50 seconds at our location. That is almost twice as long and the last eclipse in America. During totality you remove your filter and put it back on as totality ends. There are some exciting things that happen at the beginning and end of totality. In the few seconds before totality, the fast-falling twilight casts sharp shadows and it becomes cooler, frequently a breeze pops up. Wildlife gets confused, birds roost, flowers close. For a second or two a Diamond Ring appears, where the edge of the sun flares around the moon and creates an amazing sight. As the Diamond Ring goes away a few beads of sunlight shine through valleys on the moon's edge creating Baily's Beads. When the beads are gone we'll have totality and the filters can come off our cameras and eyes. I'll have a computerized countdown running that will tell us exactly when those events will happen so we'll be ready.
Photographing the eclipse
There are a couple of ways to photograph the totality. One is to use a long telephoto lens, like a 500mm or 600mm, and capture the corona of the sun flaring out around the moon. You only see a little corona with your eyes but your camera captures much more, although it takes a good deal of planning and post processing to make the photo like I have here. Of course, I'll make sure you know what to do and how to process it.

The second way to photograph the eclipse is to get some foreground in the image. This is much harder since the sun will be pretty much directly overhead and also the sky is much brighter than the sky. We'll be in a location that allows for both types of photos. Plus, Brian and I are building a special camera tree to hold cameras pointed at a beautiful building we found in downtown Dallas. We have devised a way for Brian to fire all our cameras.
The rest of us will be a few blocks away where we can shoot the tight shots of the eclipse and also a very unique shot involving the tall downtown buildings. I'm not going to give away too much info about that shot since I don't want others showing up to shoot it but you will make an eclipse photo you won't see anywhere else. You'll get all the details later after you register.

Since the eclipse lasts nearly four minutes, I highly recommend that you spend at least one minute away from the camera and just take everything in. Having pictures later is great, but feeling what is going on is even more important.

You'll also want to make shots of the partial phases and perhaps create a composite showing the moon moving over the sun and then back out.
Workshop Date
April 6-11, 2024
We'll meet at the hotel on Saturday evening for our get acquainted dinner and go over the plans for the week. Sunday morning we will make our solar filters and go over how to photograph the sun. We will then go to our eclipse location for a practice session.
Monday is eclipse day. We'll get to our location early and make sure everything is set up well before the eclipse starts. I'll have shade for us, drinks to keep us cool and there will be restrooms nearby. After the eclipse we'll go back to the hotel and work on post processing.
Our location
We're staying in Rockwall, a Dallas suburb. We'll take you to a great location for viewing the eclipse. The eclipse is on Monday, on Sunday we will go to our shooting location and do a practice run. We'll use our solar filters and make photos of the sun to make sure everything is working right. During the eclipse is not the time to discover you have a problem, it will be too late. If we happen to have cloud cover Monday, we'll pack up the van early in the day and drive like crazy to find a cloudless spot. A good foreground is nice but it is much, much more important to have an open sky.


Even though the eclipse is our main event we'll have other interesting locations to photograph in the Dallas area. We'll go to the Fort Worth stockyards for a cattle drive down the street and other fun things like a field of Texas' famous bluebonnets flowers. We'll spend a day in downtown Dallas photographing some amazing architecture and visit some cool art installations, like a giant eyeball and sculptures of cowboys and cattle. We'll photograph an interesting chapel with spiral stained glass windows Plus we'll have dinner at one of the best steakhouses in Texas.
Of course while in Dallas we'll go to Dealey Plaza where President Kennedy was shot. At dusk it makes a moving photo with Reunion Tower in the background.

Photo equipment
For the eclipse nearly any camera will do. You may want to have a telephoto that is around 500-600mm on a full frame camera. You can actually have too much lens, if you want to shoot the corona around the sun, then you need to leave some room in your frame because it can flare out pretty wide. You don't need a telescope and unless you want really tight photos of the sun, it is too much. The one advantage of a telescope is if it has a tracking motor. The sun moves quite far in four minutes, if you are using a telephoto on a tripod, then the sun will move out of your shot several times. I have a star tracker that I will use on one of my cameras, so I just turn it on and let it shoot away.

You need to have a good sturdy tripod, you won't want to hand hold a camera for nearly three hours. If you have multiple cameras you'll need multiple tripods or something like a Platypod. Please stay away from cheap or flimsy travel tripods, especially if you are using a longer telephoto lens. You'll get home and your photos will be soft from camera movement and you'll feel really bad. See my tripod guide.
What is included:
Six days of photography and instruction
Lodging for five nights (Single occupancy)
Loren's bad sense of humor
Small group size of 13 participants
Breakfast daily, lunch on eclipse day and pizza dinner on eclipse day
Local transportation in 15-passenger van
Photography instruction from two professionals including how to photograph the eclipse and how to process your images
What is not included:
Travel to Texas
Meals other than breakfast and 1 lunch and 1 dinner
Alcoholic drinks
Gratuities
Who should Attend
Anyone who wants to be awed by photographing a total solar eclipse and the beauty of Texas - your photographic experience doesn't matter. I will show you how to make eclipse photos like you see on this page and we will work with you to help improve your photography, no matter your level. Brian and I will help with mastering your camera settings, using the proper lens, composition and how to capture what you are seeing with your camera. Exposures during the eclipse will be tricky and we'll be helping you make sure you are getting a great shot. Most of our shooting locations will be near our van, some walking will be required. There won't be long, strenuous hiking.
Rates
Early registration by Nov. 1, 2023: $3300.
Previous clients: $2900.
Regular Price: $3500.
Deposit: $500
A discount of $300 per person is available for couples sharing a room.
Registration fee includes lodging and ground transportation. It does not include airfare to Texas, meals not listed or gratuities. Rates are net, per person, in U.S. dollars.
Maximum group size: 15
Deposits and Cancellations
A $500 deposit is needed in order to secure your space in the workshop. Full payment must be received by Jan. 1, 2024.
Notice of your cancellation must be made in writing, at which time the following refunds are offered:
• 120 days or more before workshop: Full workshop refund minus the deposit. Your deposit, minus $75 credit card and handling fees, will be refunded if your spot can be filled.
• 120 or fewer days before workshop: no refund guaranteed. Your payments, minus $75 credit card and handling fees, will be refunded if your spot can be filled.
No partial refunds are made for unused portions or services of a workshop. Workshops are sold as a package only.
If the workshop is cancelled, you will receive a full refund of any money paid. But if the workshop is canceled, LorenPhotos, LLC, will not be held responsible for your other expenses, such as airline ticket, that may be associated with the canceled workshop. It is highly recommended that you purchase travel insurance to be safe.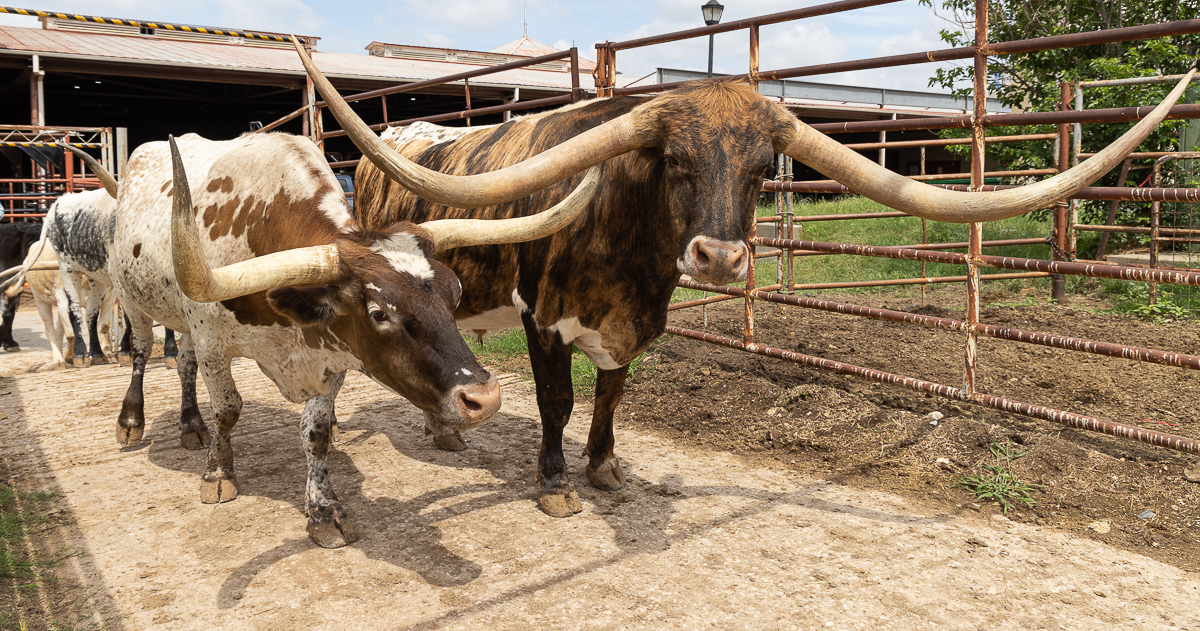 Insurance
While we can't mandate travel insurance it is highly recommended to cover at a minimum the following: medical evacuation, repatriation of remains and medical insurance. Click here for my primer on travel insurance.
About Loren Fisher
This workshop is being led by Loren Fisher, who has been a professional photographer since 1978. He worked at seven newspapers including USA Today, is a past president of the New Jersey chapter of ASMP, was an adjunct professor at Rutgers University and sells his fine art photography at his gallery in Woodstock, VT. He has lead dozens of workshops around the world including Iceland, Cuba, Chile, Italy, France, Guatemala, Florida, Oregon, New York, Vermont, Maine, Maryland, New Jersey, Boston and Washington, D.C. He has published two photography books "Pope John Paul II: An American Celebration" and "Branson Backstage." Loren has been to 50 states and over 20 countries and is based in Woodstock, VT.
What else you need to know
Once you register, you will receive more information about the trip. It includes suggestions for traveling to Dallas, clothing recommendations and more detailed equipment needs. Again, it is highly recommended that you have trip insurance.
Questions? Contact Loren or call/text 802-332-6611.